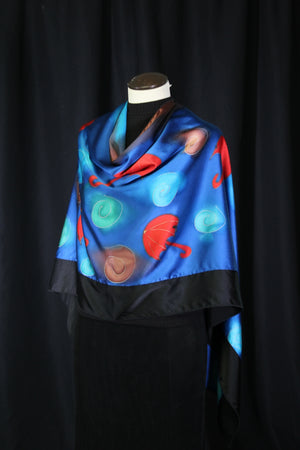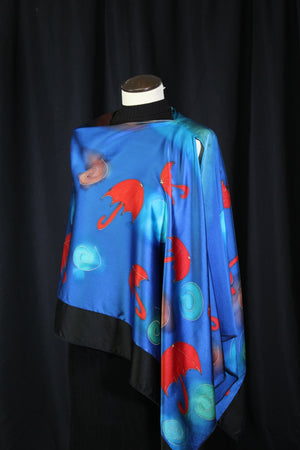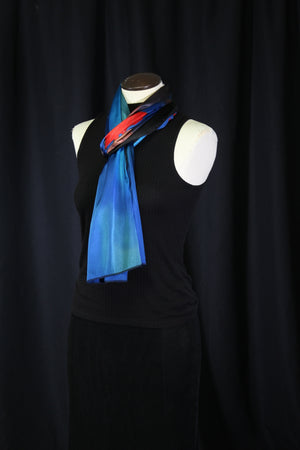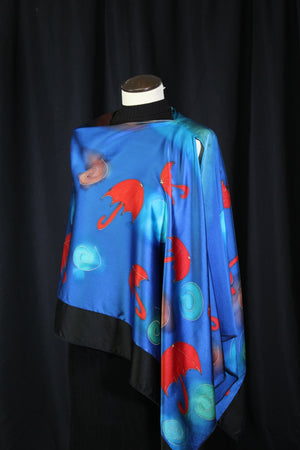 Hand-Painted Silk Poncho - Umbrellas
Make an entrance with this elegant hand-painted silk poncho. These striking pieces are worn as a shoulder cover or scarf. You simply place it over your head and turn it on the body to get different looks.
We place a small seam to create a neck hole. This insures that you do not have to tie or pin it... It stays in place.
It can be worn open in the back to cover both arms, or on the side to reveal one arm and cover the other. You can also wear it as a scarf. (gather it from the neck hole to the bottom hem using the neck hole as your anchor. Placing it around your neck, pull the tails through the neck hole)
*One size fits all.
100% Silk Charmeuse
Super versatile and it will most definitely be a show stopper.