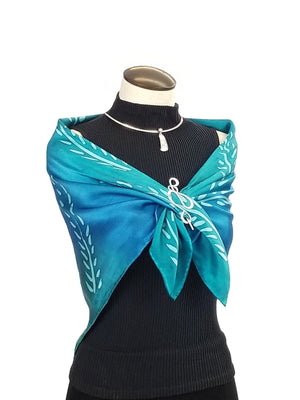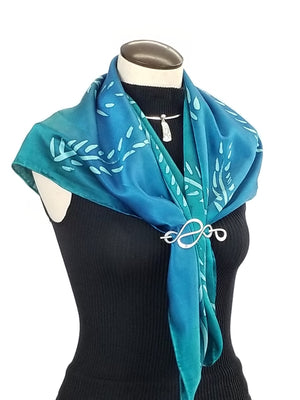 Blue Fern - Hand Painted Silk Scarf / Wrap
Stand out in a crowd wearing this luxurious silk charmeuse shawl. This striking large wrap measures 35" x 35" and is sure to turn heads. Adorned with beautiful jewel tones, showcasing a blue fern pattern throughout.
100% Luxurious silk charmeuse, designed and hand painted by Tonya Butcher.
This elegant piece can be worn for all seasons, warm in the winter and cool in the summer.
Can be used as a scarf, wrap, skirt, or top.