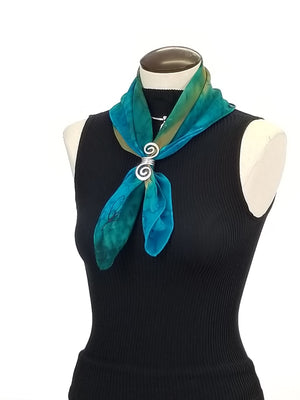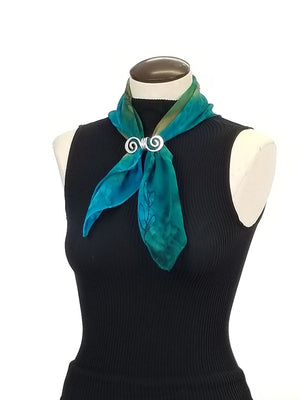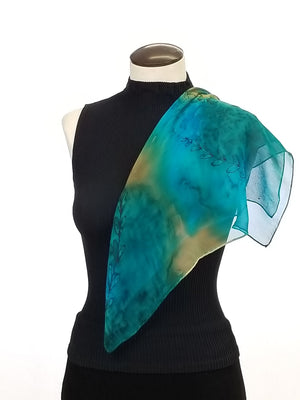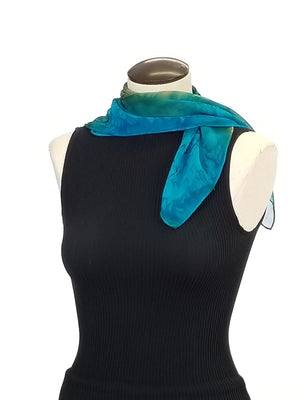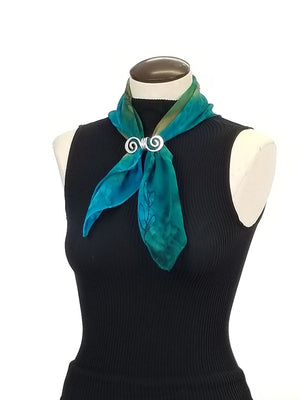 Golden Shoots 22" - Hand Painted Silk Scarf
This striking large piece measures 22" x 22" and is sure to turn heads. Adorned with a beautiful leaf shoots pattern and tropical colors.
100% Luxurious silk chiffon, designed and hand painted by Tonya Butcher.
This elegant piece can be warn for all seasons, warm in the winter and cool in the summer.
Can be used as a scarf, wrap, over a dress, ladies top, around the waist and as a shirt in summer. Sure to dress up any outfit.
** The exact scarf may have sold, the scarf you receive will not be exact to the one in the photos, each design is unique and one of a kind, however I will do my best to get it as close as I possibly can.