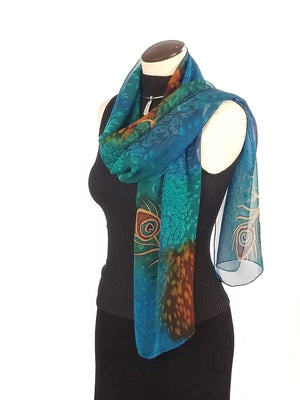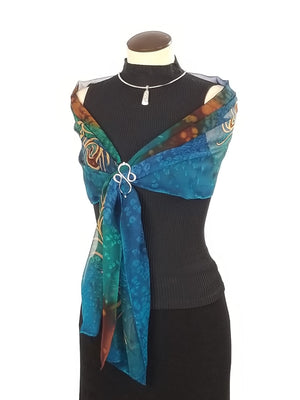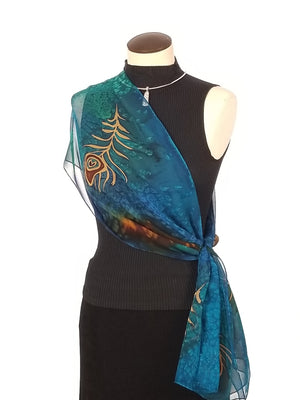 Peacock Madness Shear - Hand Painted Silk Scarf
This striking scarf measures 14" x 72" and is sure to turn heads. Adorned with beautiful tones of bright tropical colors and peacock feathers.
100% Luxurious silk chiffon, designed and hand painted by Tonya Butcher.
This elegant piece can be worn for all seasons, warm in the winter and cool in the summer.
** The exact scarf may have sold, the scarf you receive will not be exact to the one in the photos, each design is unique and one of a kind, however I will do my best to get it as close as I possibly can.